The HVAC Service Provider
You Can Count On
Systech Mechanical started in our garage in March of 2010. With a fresh start and no relationships with existing contractors nor customers, we knew that to grow, we had to leave a positive impression with every customer - regardless of how big or small the job was. That value system worked and is still the foundation of Systech Mechanical today. The following year saw the addition of our first full-time employee and the beginning of renovations on our present shop location. My wife and young children worked so hard to remove old walls and ceilings. They never stopped, seldom complained, and completed the awful job of cleaning out a 60-year-old building. Once rebuilt, that old building has been a source of pride for both my family and all the employees who have called this place home for their professional careers. In 2020 we were finally able to add to our old building with a new addition, which more than doubled the size of our shop. Everybody pitched in; family members, employees, friends, and contractors. This addition allowed us to streamline our work to provide efficiency.
Systech Mechanical, LLC now has eight employees. Every team member is trained in the importance of delivering the high levels of customer service that this company prides itself on and we believe that every customer is precious, and every handshake is from the heart. We continually strive for perfection, re-evaluating our services and commitment regularly, believing customer satisfaction is a valuable component to our success. It's our goal to earn the lasting trust of every customer, so they continue working with us for many years to come.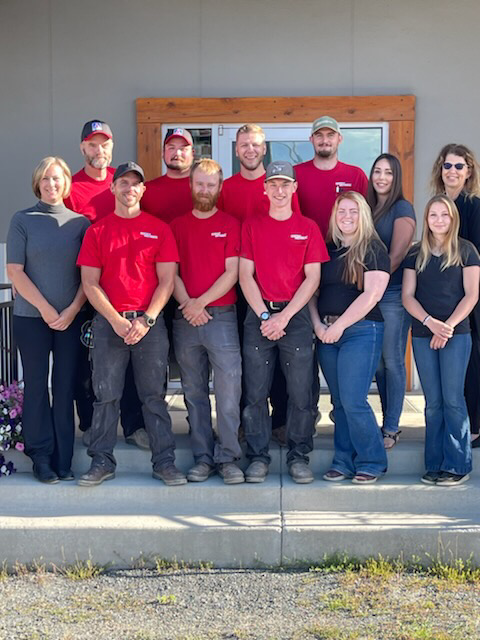 Here at Systech Mechanical, LLC, we like to treat our employees like family. We believe that investing in our employees and providing an encouraging, supportive work environment will reflect in the quality and pride of workmanship that we strive for in every home we have the privilege of providing HVAC services. From pleasant camaraderie in the office and the field, supportive communication and instruction from experienced staff members, and company events that encourage connections and relationship, we invest our hearts into our team with the hope of providing an environment that creates opportunity for the success of each team member in their career and at home. We believe the investment we make in our employees for their individual success will extend to the care and concern they provide for our customers.